De Franceschi, Secondary School in Nettuno (RM)
Design competition for De Franceschi Secondary School – Nettuno (RM) – Italy
Second place project
The project put the school between educational purposes and public use, opening to the city and offering new public spaces to the inhabitants. The main entrance is located at middle of the east front and leads to the hall. The hall is developed onto levels and around two big courts and represents the connective area of the building. The two courts are open on the sides: one side faces the main road, Via Loi and the other side leads to the school park, with permeable fences that suggests the flexibility between the educational and the public functions. The courtyards also determine protected spaces that allow a direct relation with the school park. This immediate relationship with the green areas represents an educational feature and helps to enforce the relation with the landscape.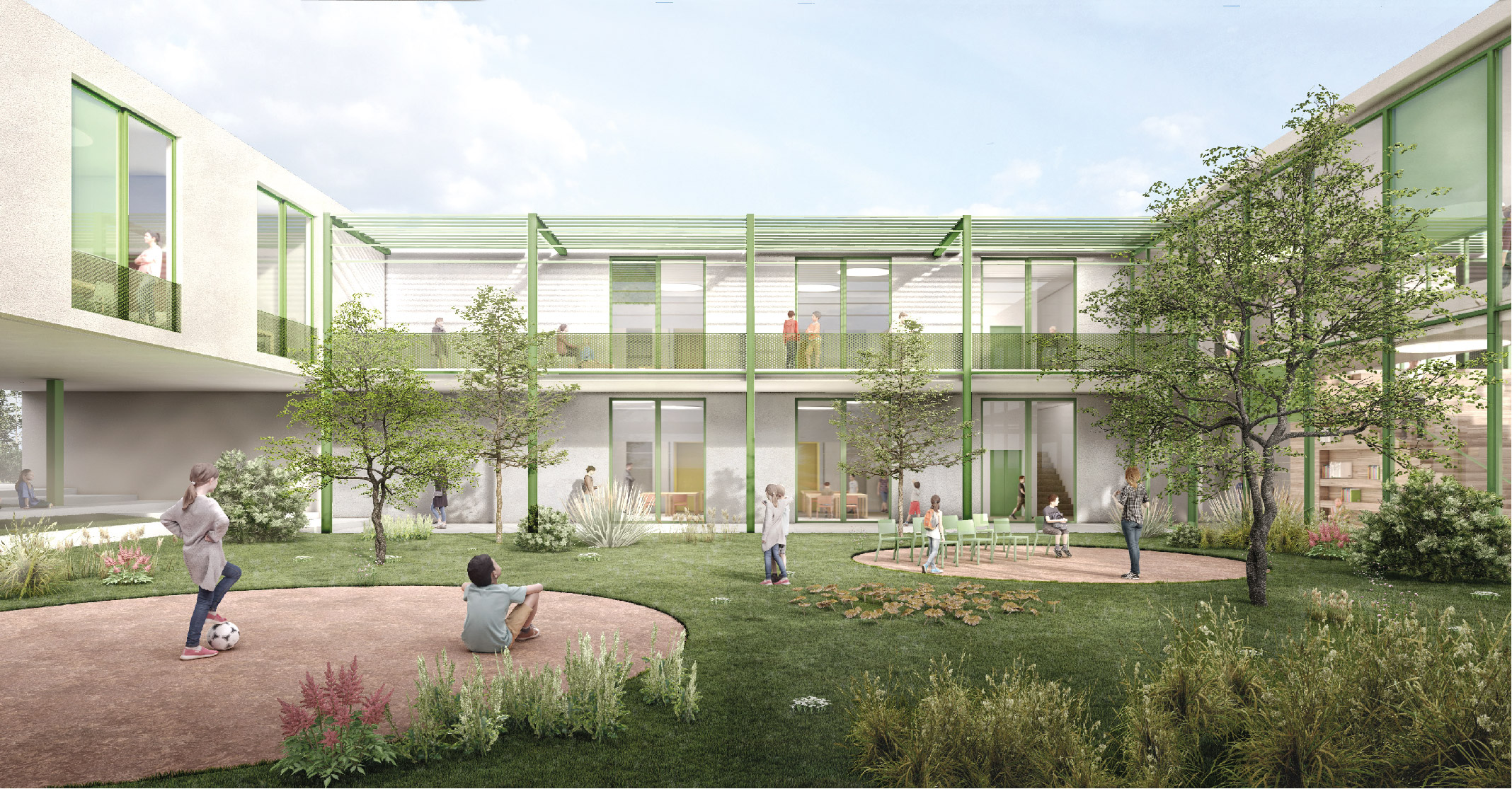 The design process involved also an analysis of the context and to consider it an element to define the combination between educational and public use of the school complex. The outdoor is considered as a whole with the indoor space. The project aims to redefine the shape of the existing building, translating it into a unique, characterizing and functional architecture.
The project results as a fully accessible and functional area. The layout plan of the educational spaces is characterized by the use of movable partitions that allow to easily rearrange the rooms. The use of modular furniture helps to have a flexible space while all mobility barriers are removed to allow full accessibility to the building. In addition, each classroom has its own terrace in order to guarantee a correct development of the lessons also outdoor.
Team :

Archistart Studio

Location :

Nettuno (RM), Italy
Year : 2023