New School Building in Marene
European Design  Competition for a new school complex for the city Marene (CN) – Italy
First Place Project
Another successful result for Archistart Studio. The project presented at the European design competition for the creation of a new school complex for the city of Marene. Designing innovative high tech schools, to guarantee comfortable indoor and outdoor spaces for learning and offering new functions able to combine school activities and public events.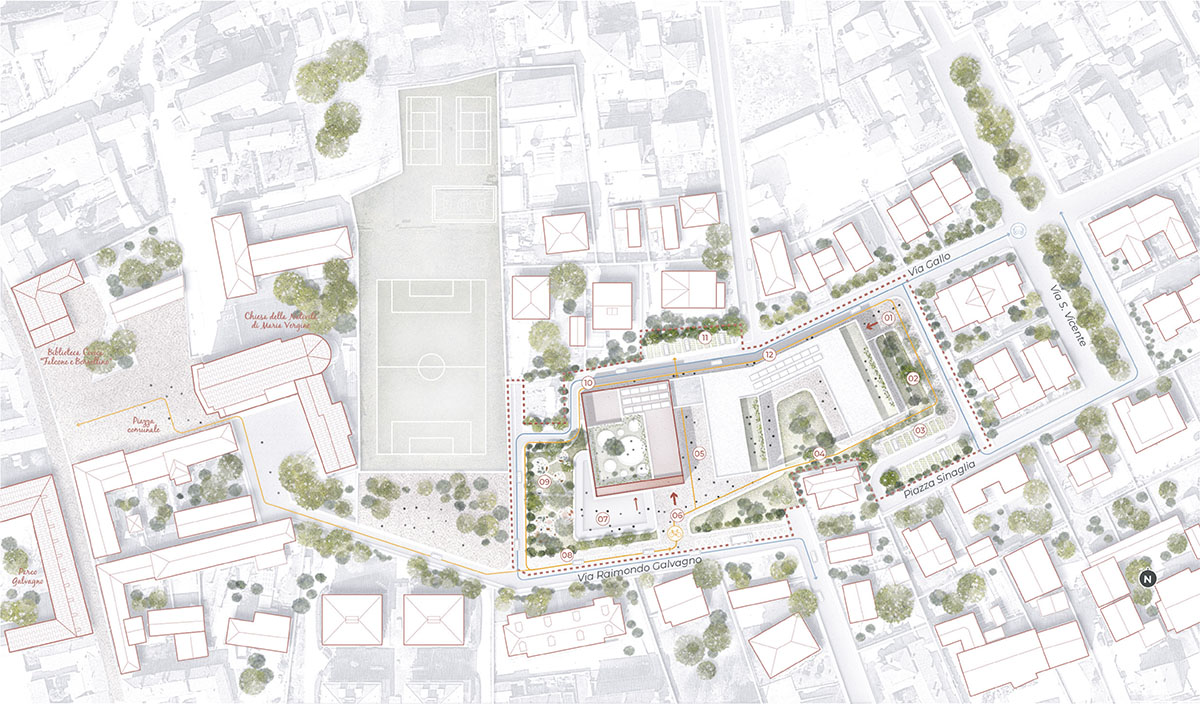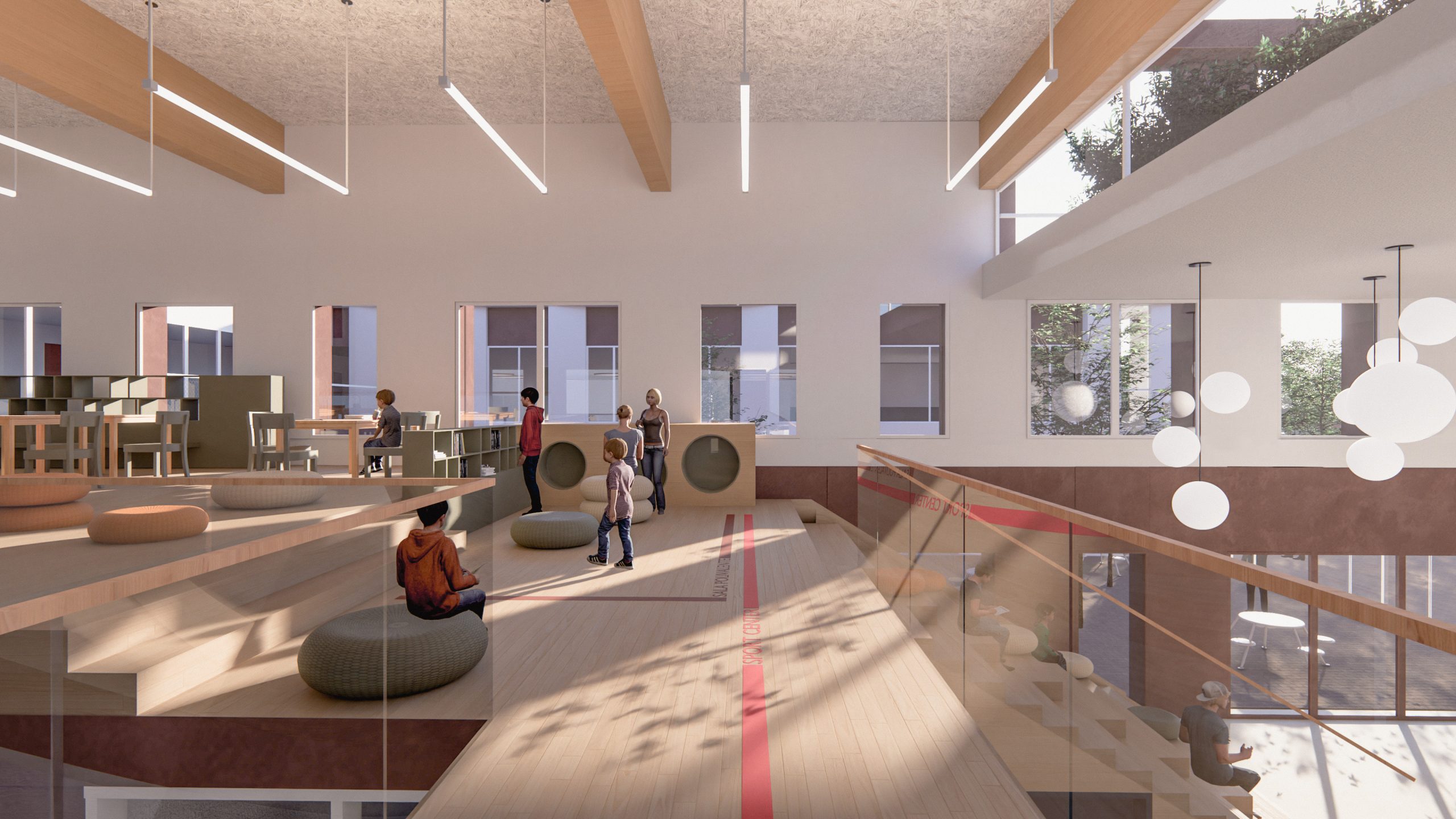 The project imagine the school as civic center and as trigger of urban and social regeneration for Marene. The creation of a new school complex becomes the opportunity to give to the city of Marene a new public park and a civic center with multiple functions.
The proposal aims to enhance the urban setting of the building within the assigned lotto, by carefully analyzing the current contest and the urban texture and public spaces. What is interest of this building is the permeability between the private and the public areas.
The project includes also the gym, the library, broad green areas – partly used for outdoor lessons -, workshops and study areas.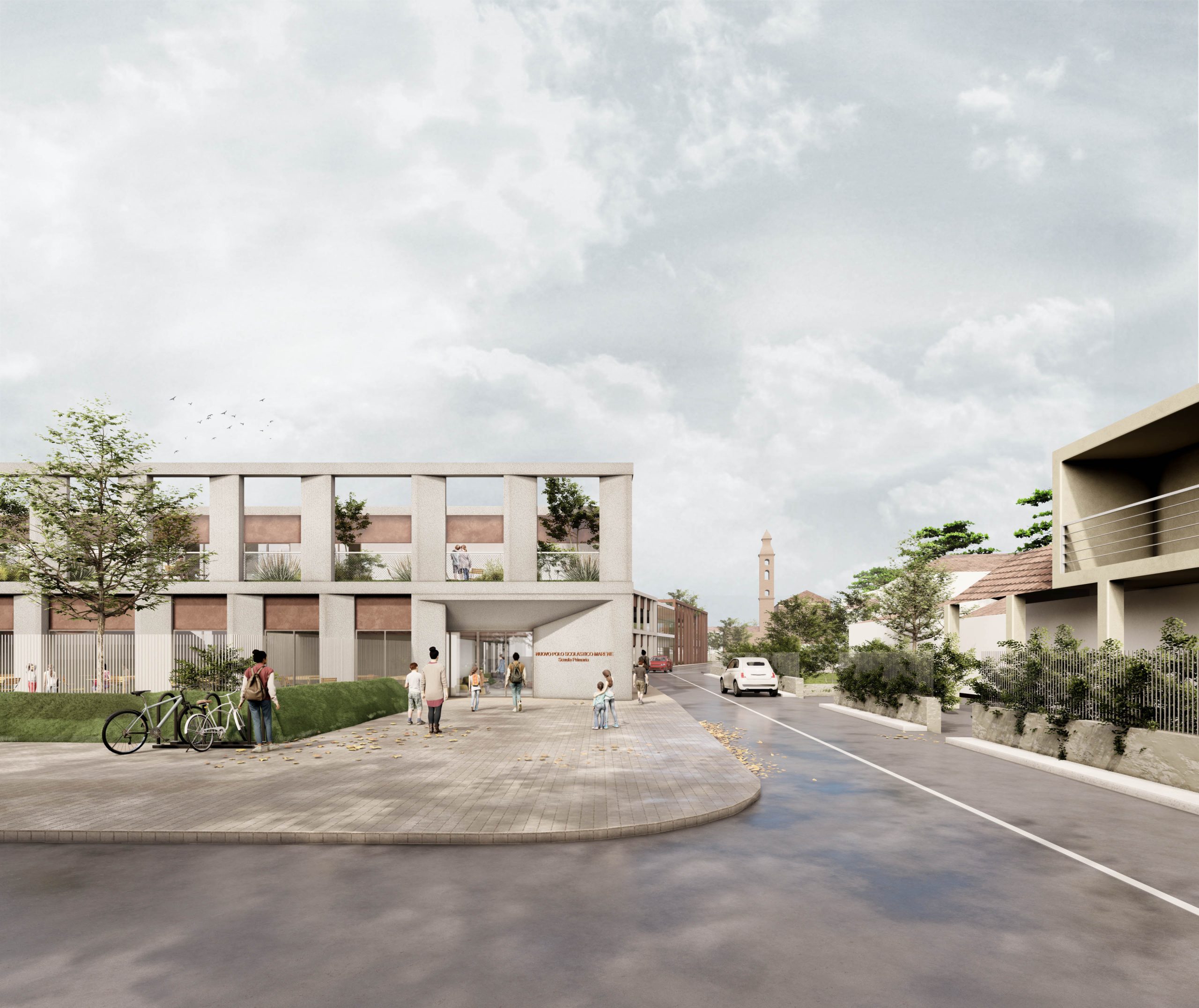 Looking at the masterplan is clear that the building develops around two courts. One of the courts is open to the public, including workshops and the civic center. The other court offers more protection to the classrooms but presents seethrough fences to help the dialogue between academic and not academic uses.
The two courts establish a direct relationship with the green areas and this becomes an educational feature and helps to connect more with the landscape.
Team :

Archistart Studio

Location :

Marene (CN)
year : 2023